Each dog is different, and full-meal pricing will depend on a variety of factors including age, weight, activity, and more. Because we deliver the food right to your door, you can be sure that your dollars are going towards the highest quality ingredients, not to the mark-ups of a big retail store. To determine your exact costs, simply fill out your dog's profile!
Once you get to the email page you can enter your email address and first name (to save your profile) or leave it blank and click on the next step: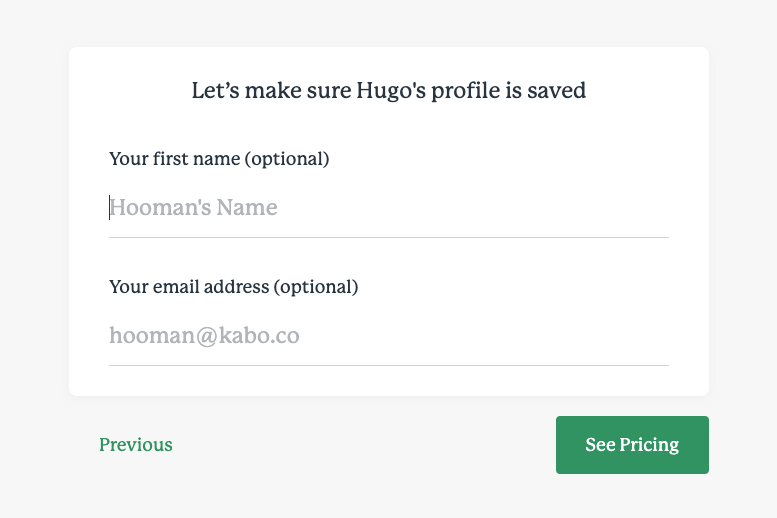 Once you are on the checkout page you will see the cost breakdown on the right hand side or bottom of the page if you are on a mobile device.
We also offer combined meal plans plans which you can change by clicking on 'Change':
Here you'll see a screen like below which shows the various meal options and portions. Please note that the 25% option is to supplement your dog's current food and is 75% cheaper.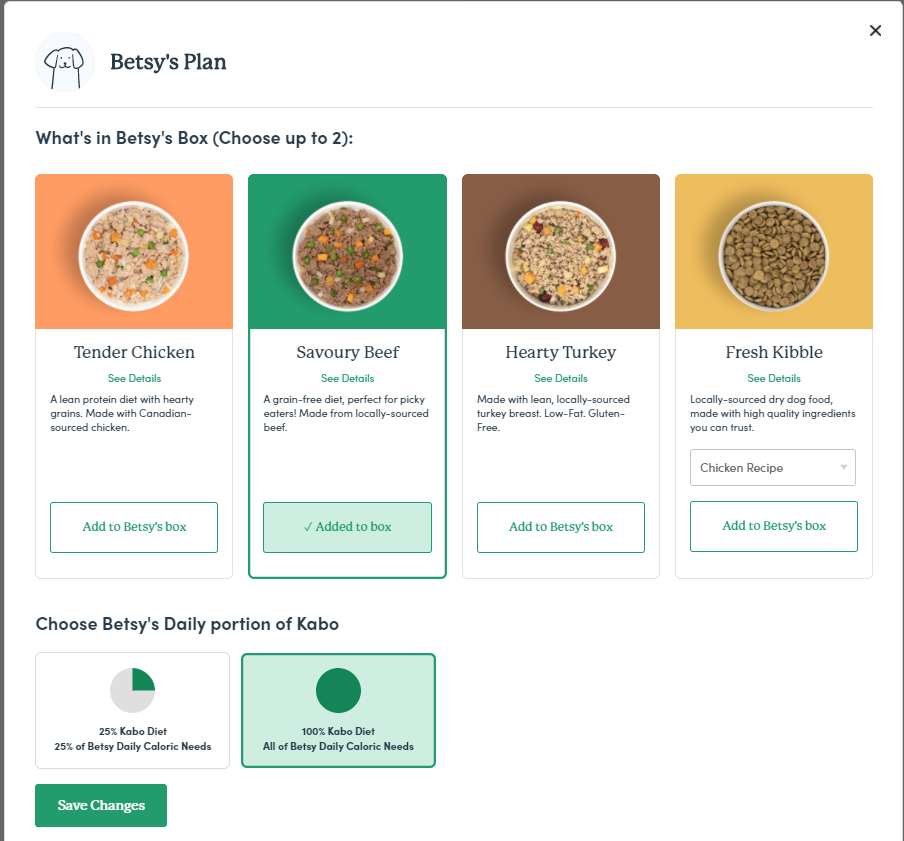 If you do not want to fill out your dog's profile you can get cost estimates for small, medium and large dogs here.